When do I get to work on MY house?
Monday, April 9 2012
It seems like the list of projects for my own home is never ending. All of the things that have to get done leave little time (and money) for the fun stuff. Instead of re-furnishing a room or renovating a bathroom, the pool has to be re-plastered and the stone on the deck replaced. The joys of home ownership.
Recently, I made a change that been 8 years in the making. So, that's one small project I can scratch off the list.
When we moved into our current home, almost nine years ago, we brought with us, a custom built wall unit that had been fabricated to house our television and components as well as provide storage. It was lovely ; walnut with a  beautiful stain and great storage. When my carpenter made this more than ten years ago, televisions weren't just a few inches deep and they didn't hang on your wall. Since our "new" Master Bedroom was quite a bit larger than the one we were moving from, we figured what better way to take up some of the space than to use the wall unit there.
Well, almost nine years have passed and the lovely stain is losing its lustre and the unit has battle scars to show from a few different TV's being dragged in and out of it. Mostly, it just felt bulky and too deep for our thin flat screen television. All of these reasons aside, we hadn't replaced it because it weighs about a ton. When the opportunity came for someone (or five strong movers) to move it out for us, we opted for it to not come back.
This was finally my chance to design for myself!
Below is a picture of the lonely wall...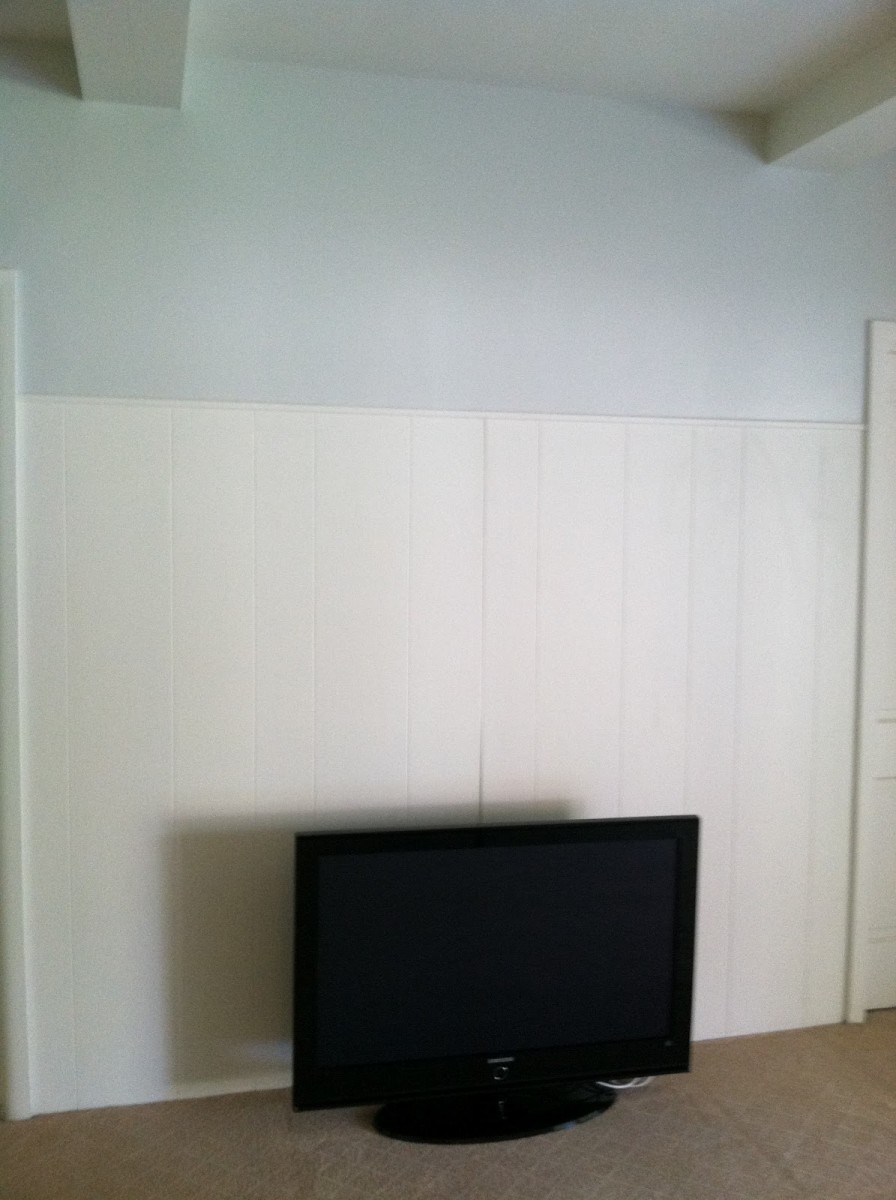 Then the addition of my lovely new console table.....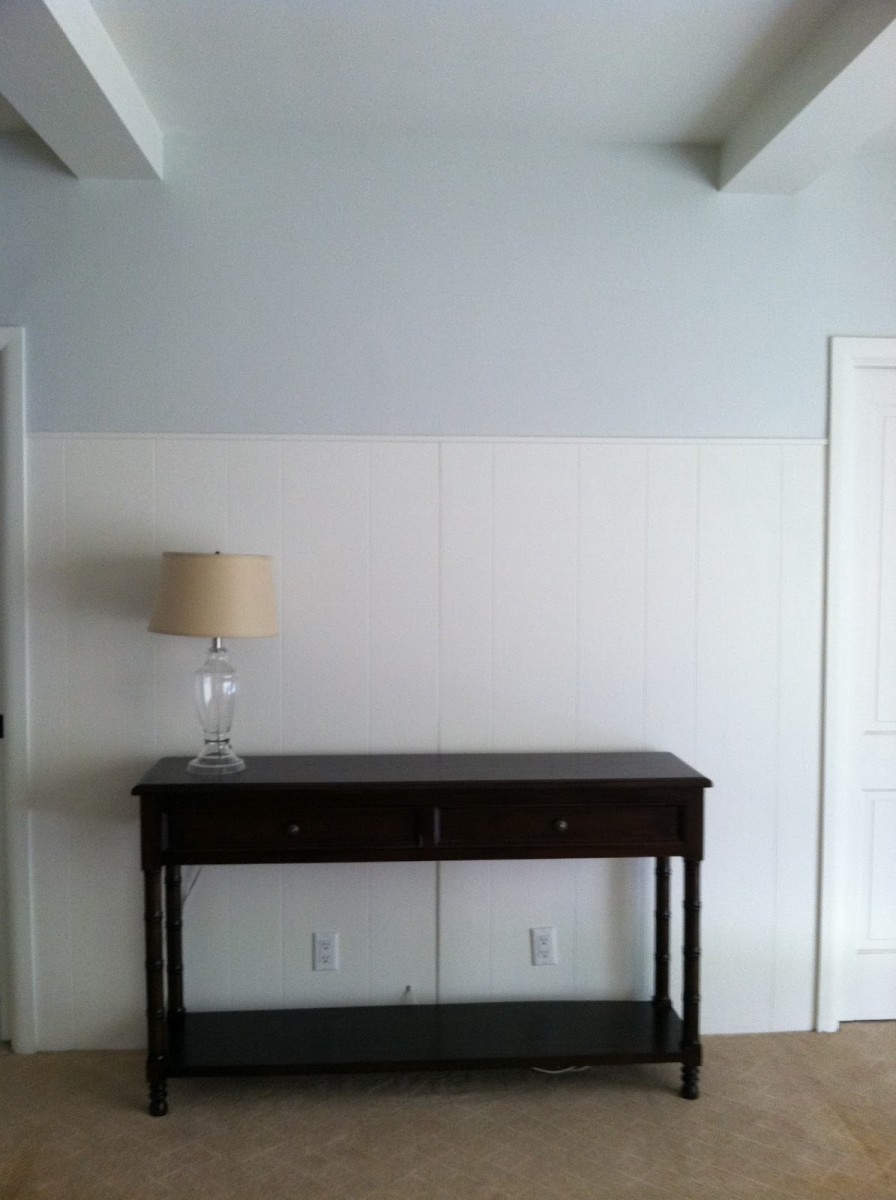 Voila, it is finished!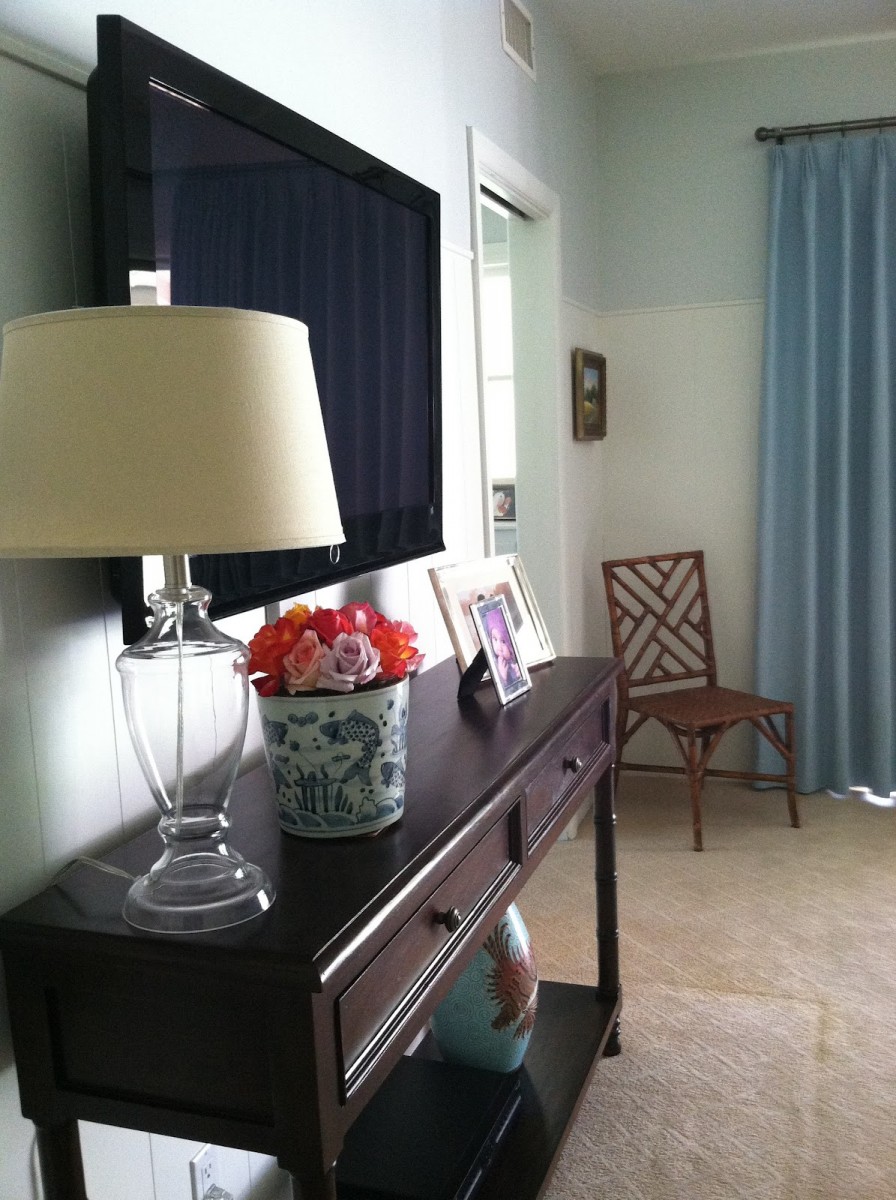 I am so happy with the result. Only a million projects left on my list.