MOVIE MAGIC
Thursday, April 5 2012
My house is often used for commercials. Usually, there is some painting involved and my furniture is moved out to make way for the prop furniture. This time however, the house was chosen to be used in a TV pilot. I had no idea how much work would go into this shoot and how the art department would transform certain areas of my house. They turned my closet into a shower, installing a faux bathtub and cladding the walls of the closet with fake wall tile. In addition, the art department constructed fake walls in other parts of my closet to make it appear as a toilet room. Such imagination!
The photo below on the left is how my hallway usually appears. There is a bathroom at the end, and there is wainscoting on all walls. The photo on the right shows how the space looked after art department made some of their changes.The hall was made to look like it was a second story. They even continued my molding and wainscoting. I love the design of the window, it happens to match a window I actually have at the top of my stairs in the second floor landing.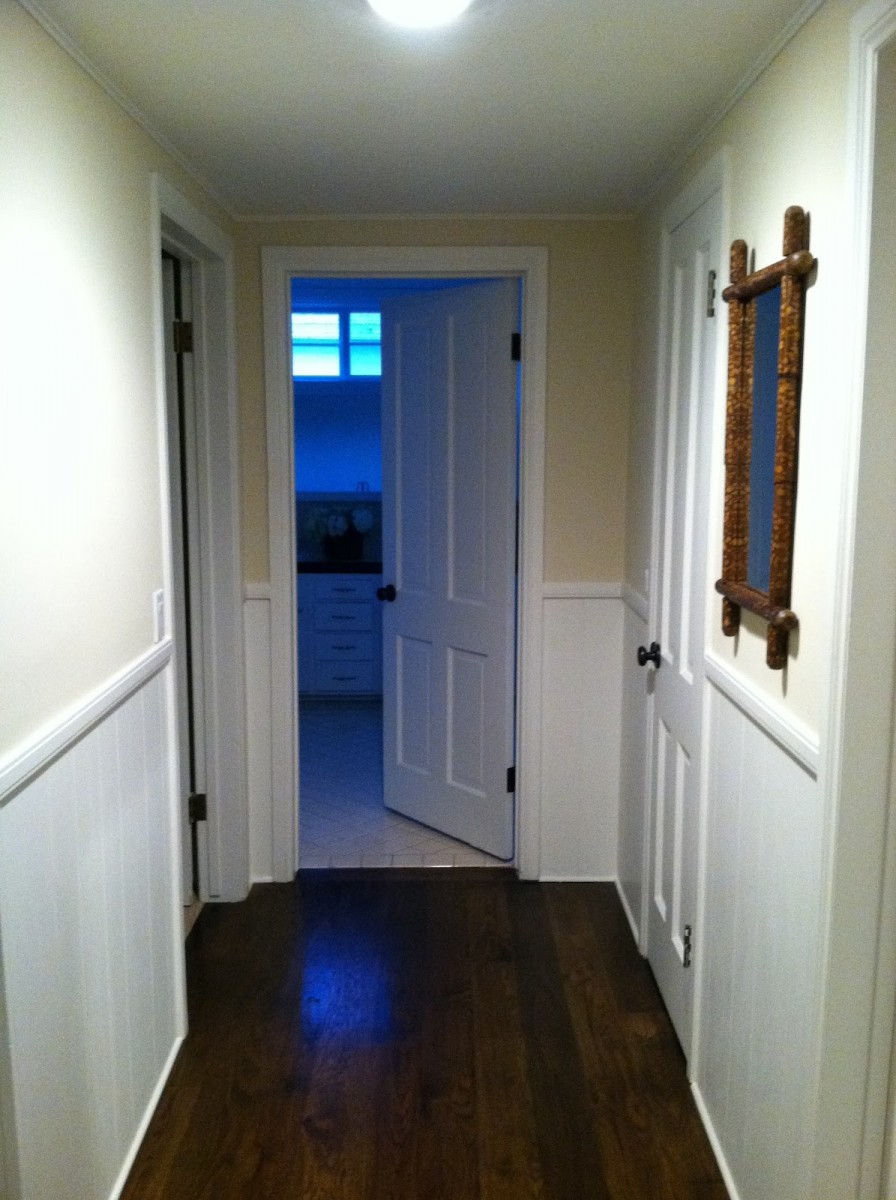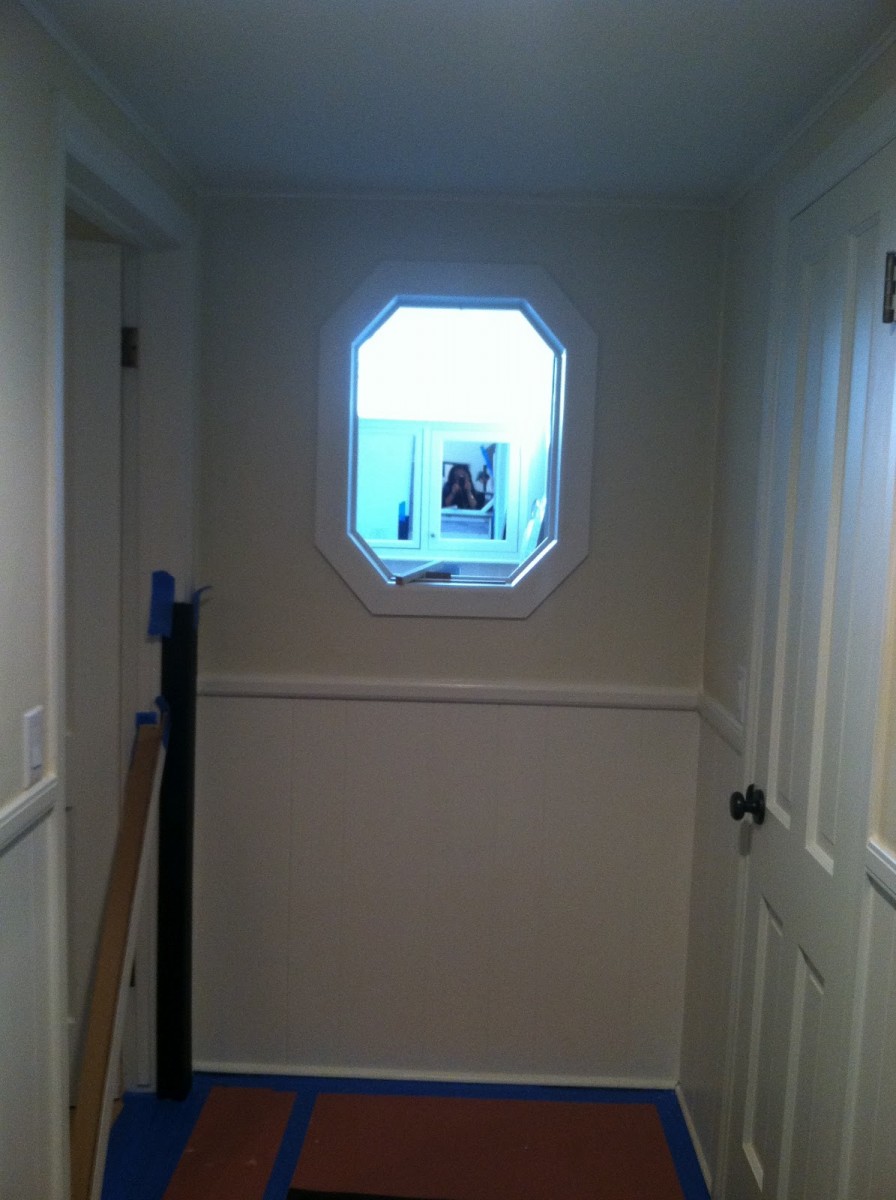 Below is my Daughter's bedroom.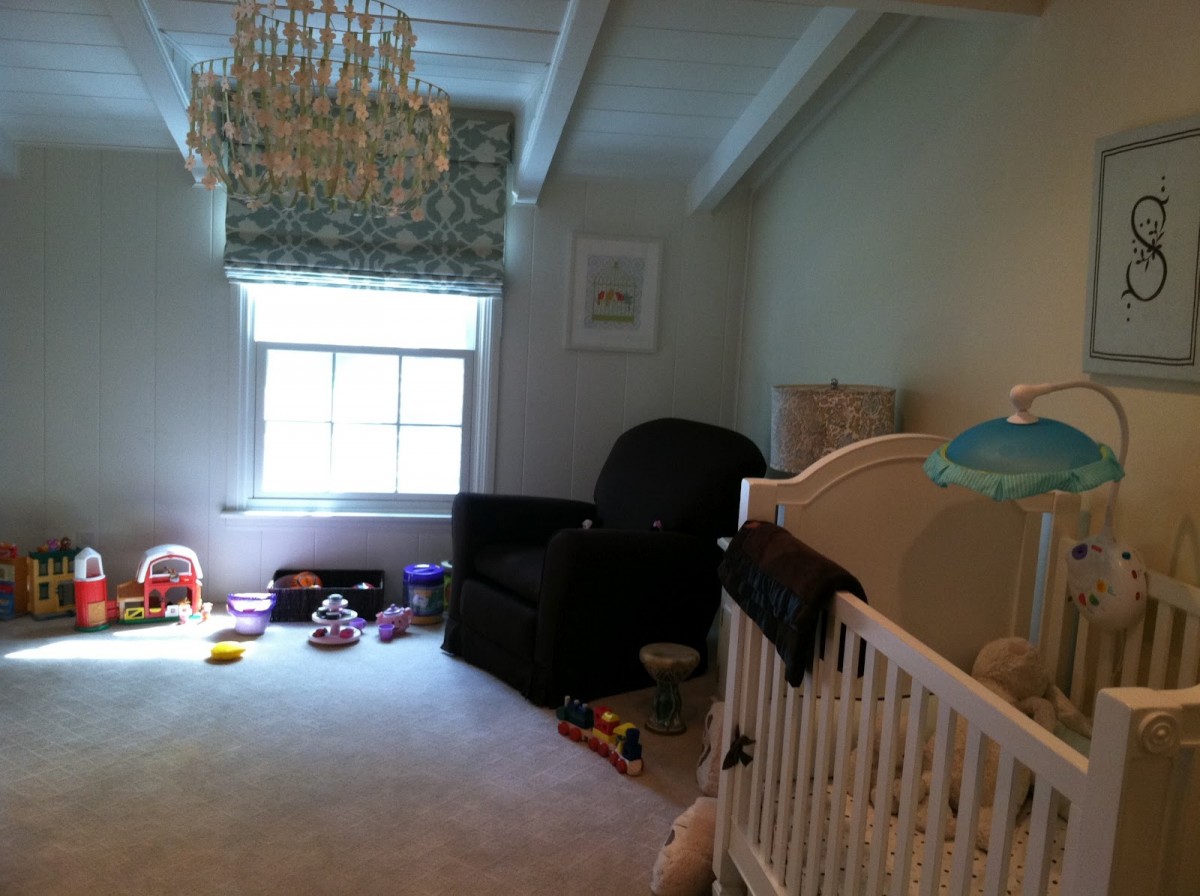 It was transformed into a little boy's bedroom.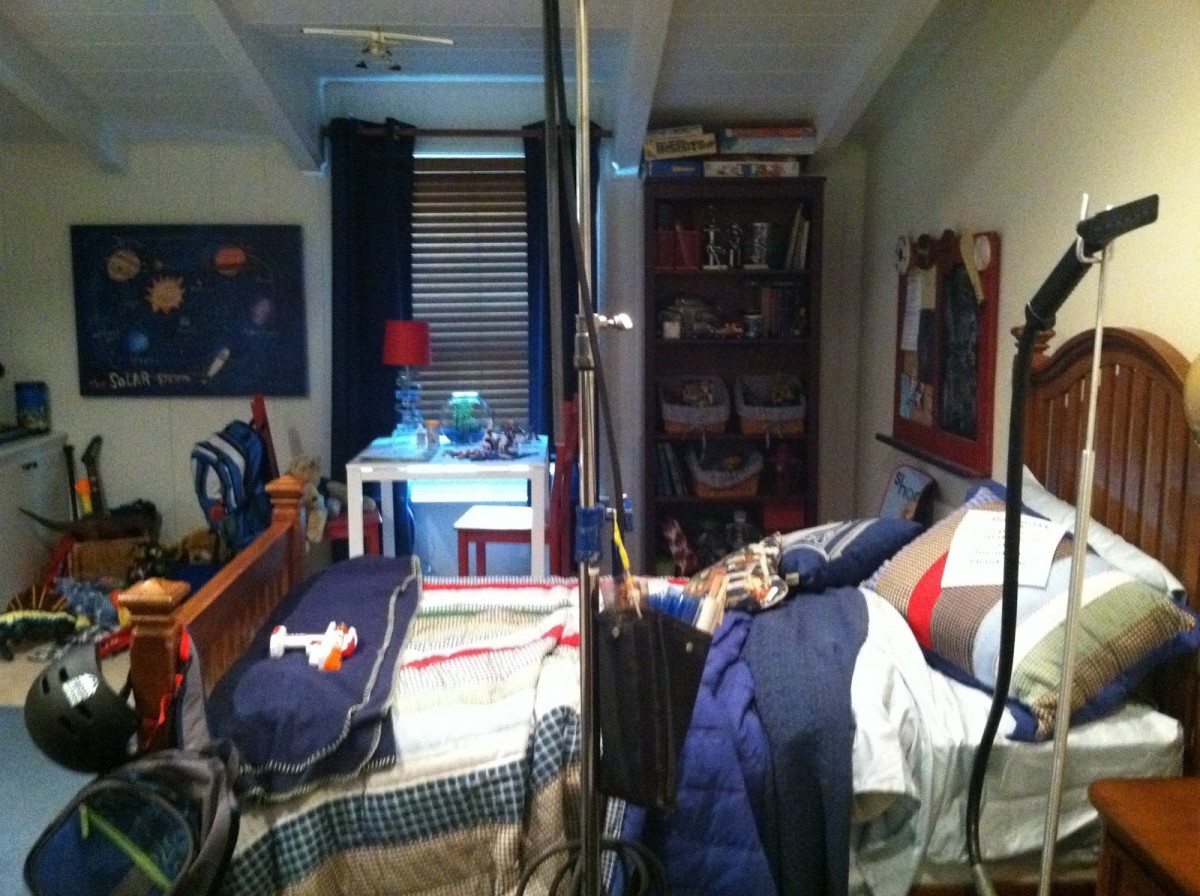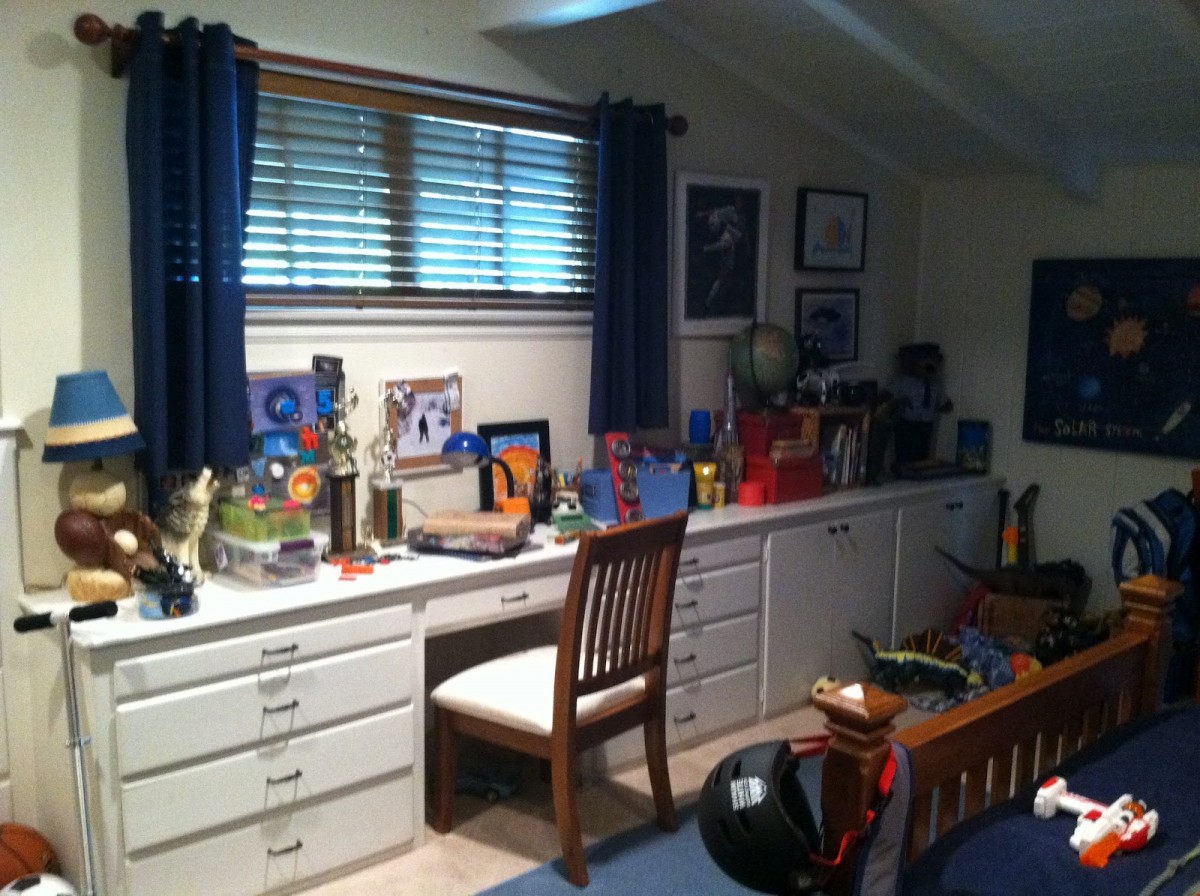 There is a lot that goes into restoring the house after it is taken over for something like this, but it is fun to be part of the process and to observe all that goes into a production. I'll let you know if the TV show gets picked up, and then you can check out the end result!