The Transformation…Continued.
Saturday, January 12 2013
I know I sound like a broken record, but seeing and being a part of design transformations keeps me energized and loving what I do. One of my current projects right now is the "remodel" of what was a Mediterranean inspired house to a more transitional/traditional one. This meant making some architectural changes, as well as adding fantastic details like casings around bull nosed arches, paneling and wainscoting. You can see some of the progress pictures in an earlier blog post. Here are some updates…fresh from the job site.
Family Room: I wanted to straighten the curved wall and make the fireplace wall a more important feature of the room. The client and I share a passion for paneling, and added paneling above the fireplace as well as a new surround. We will be using statuary marble around the firebox. We also decided to add crown molding to the existing entertainment unit, paint it white, as well as add some custom details like decorative moldings.
The Family Room as it looked before we began.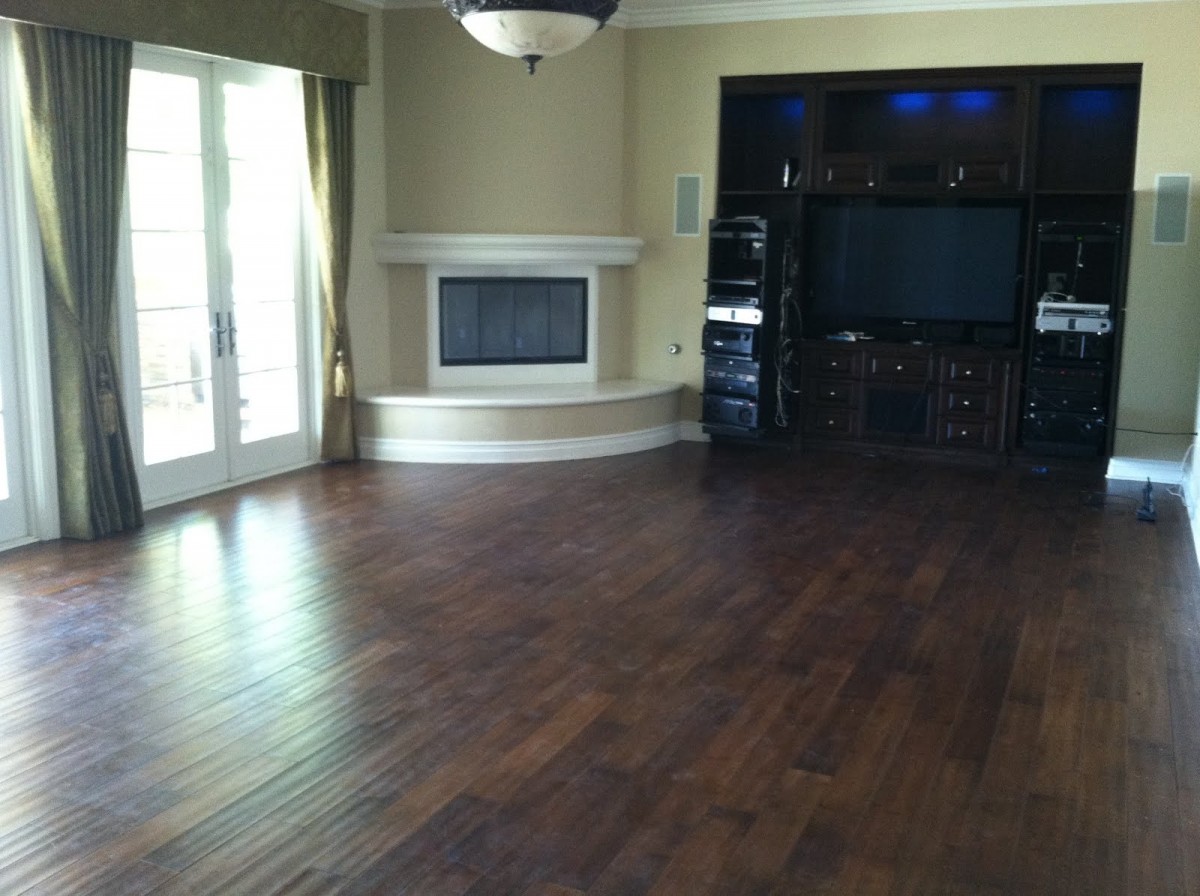 Goodbye curved wall..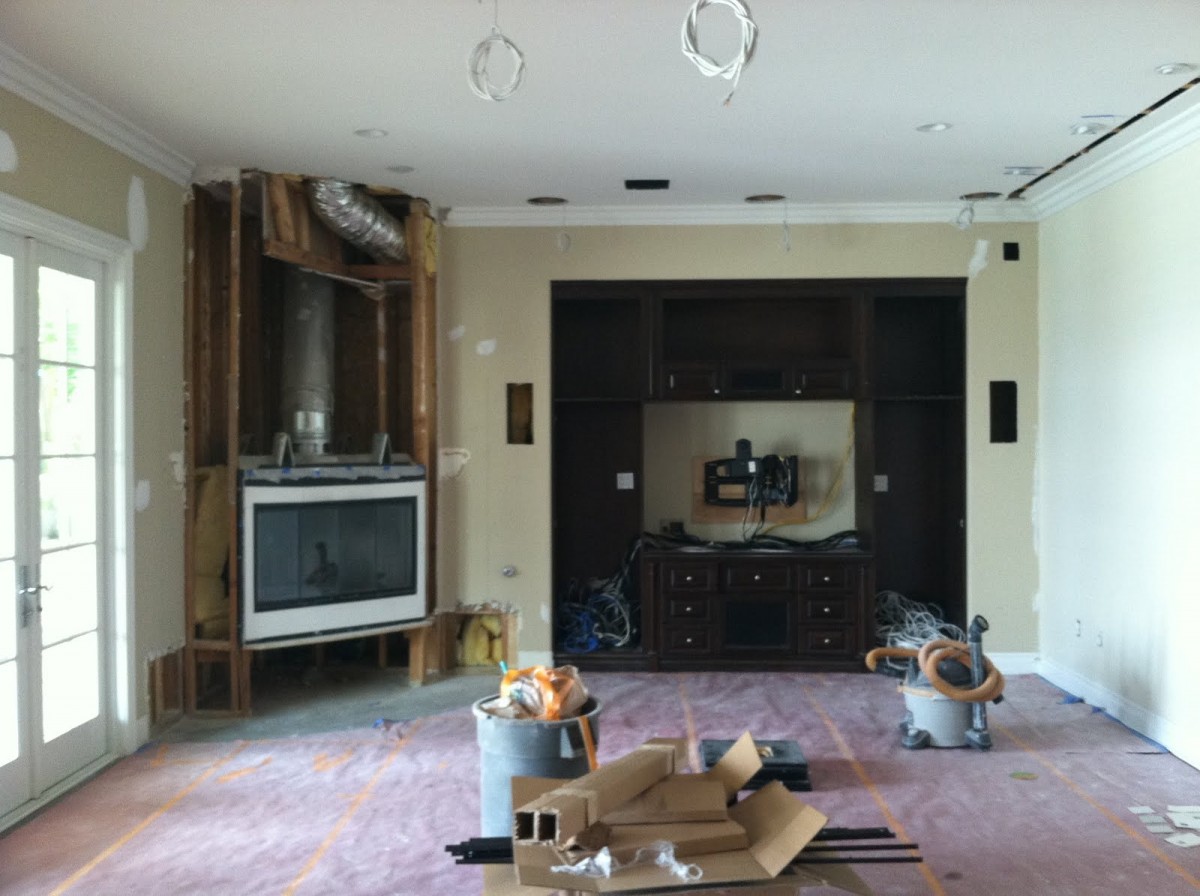 Already looking better. If you look closely, you can see the mock up of the paneling that I had the carpenter draw on the wall so the client could get a feeling of the scale of it.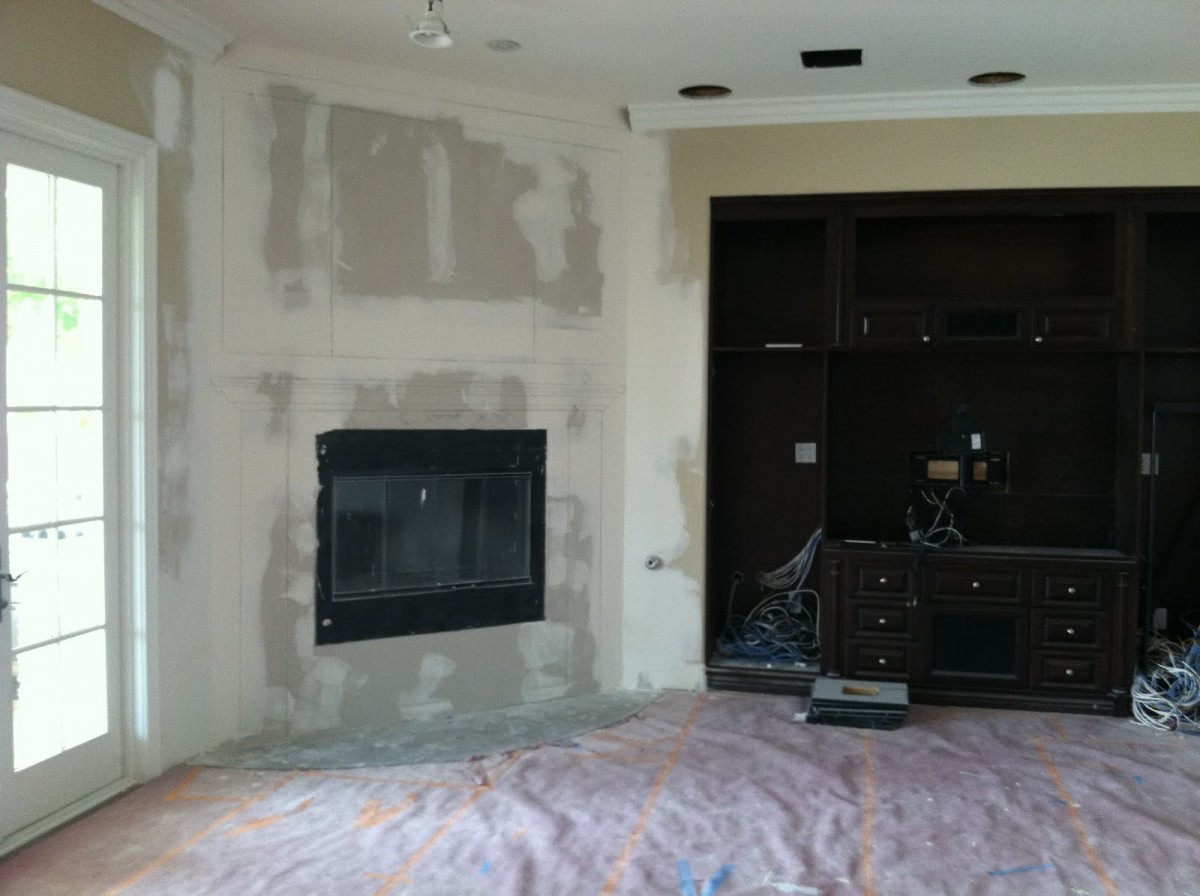 Just primed .....such an improvement.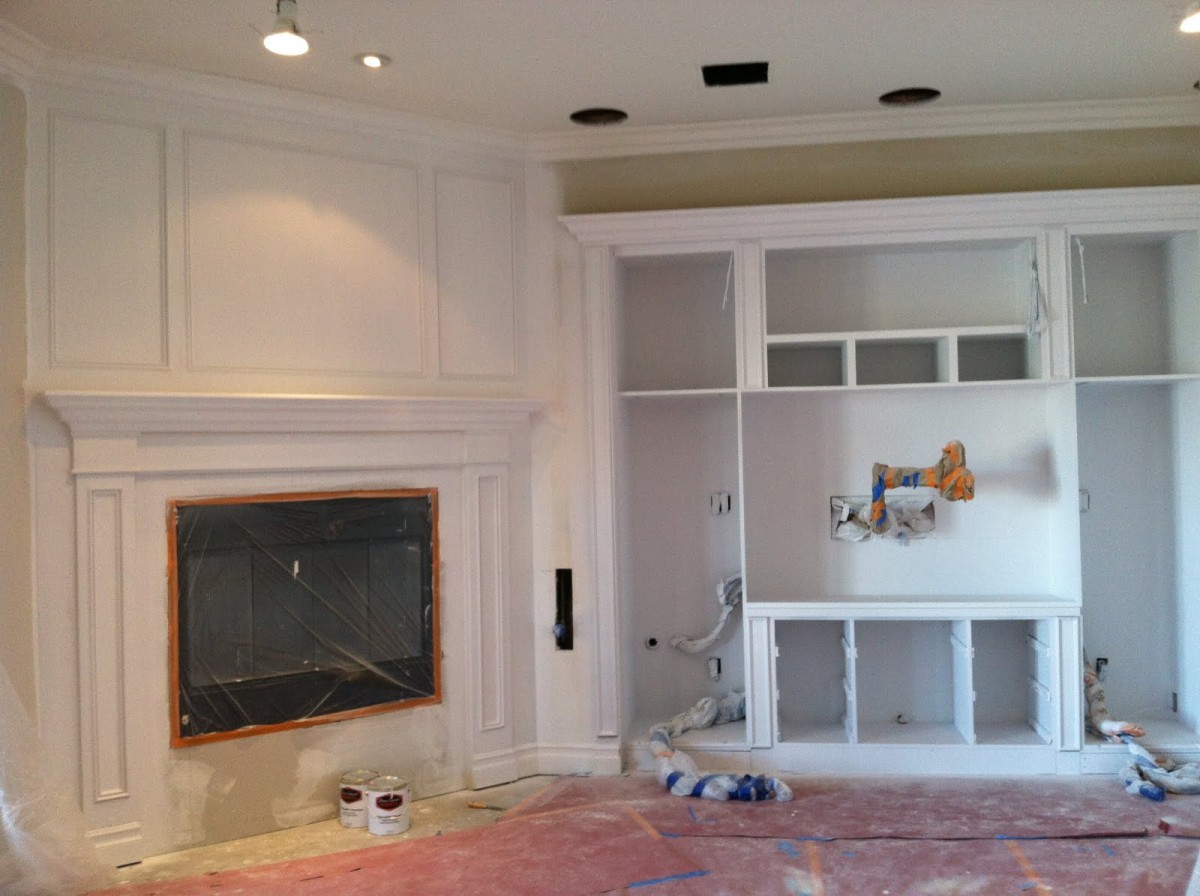 Powder Room: This is the formal Powder Room of the house, and was lacking any special details. My client showed me a picture she had been holding on to when we first started the job of a bathroom with beautiful paneling. More paneling? Yes, please!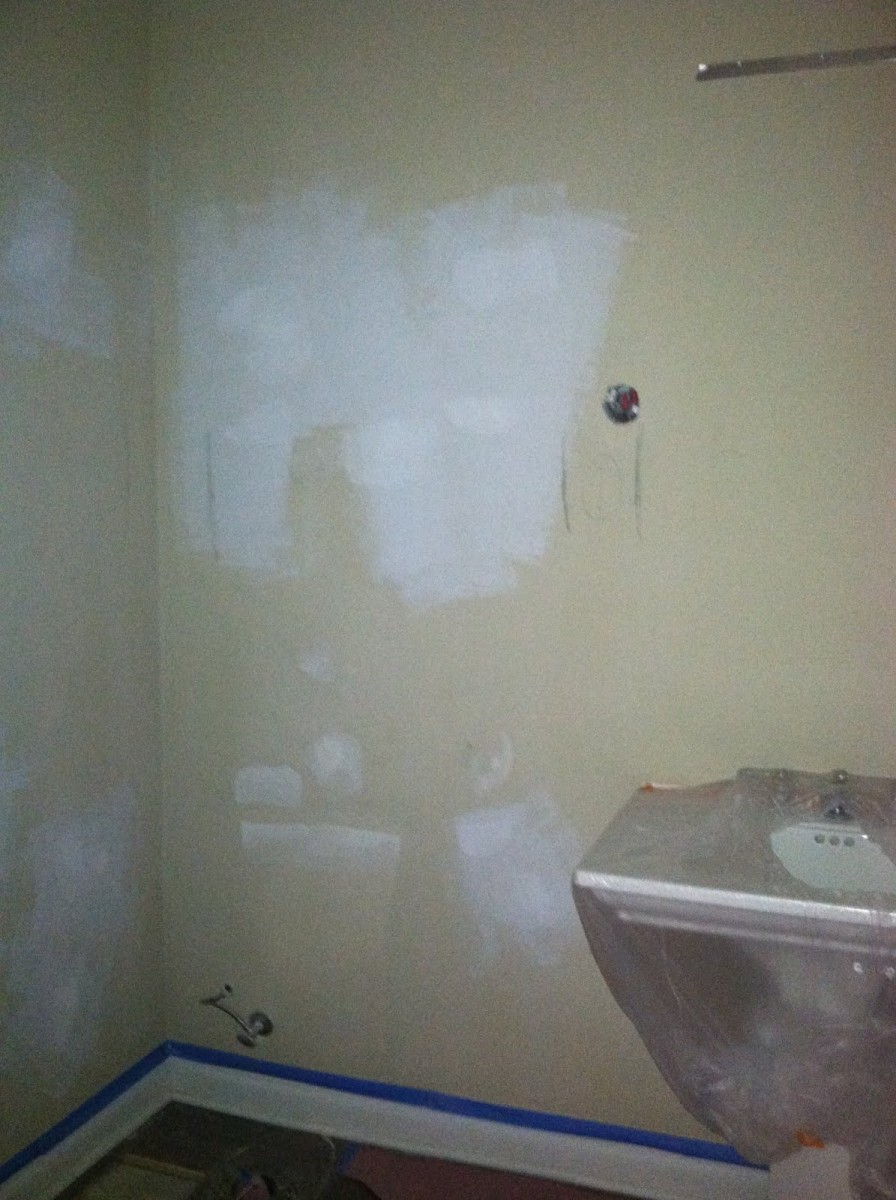 Paneling just installed, prior to be primed and painted. My client and I walked into the Powder Room the day it was installed and were giddy with excitement.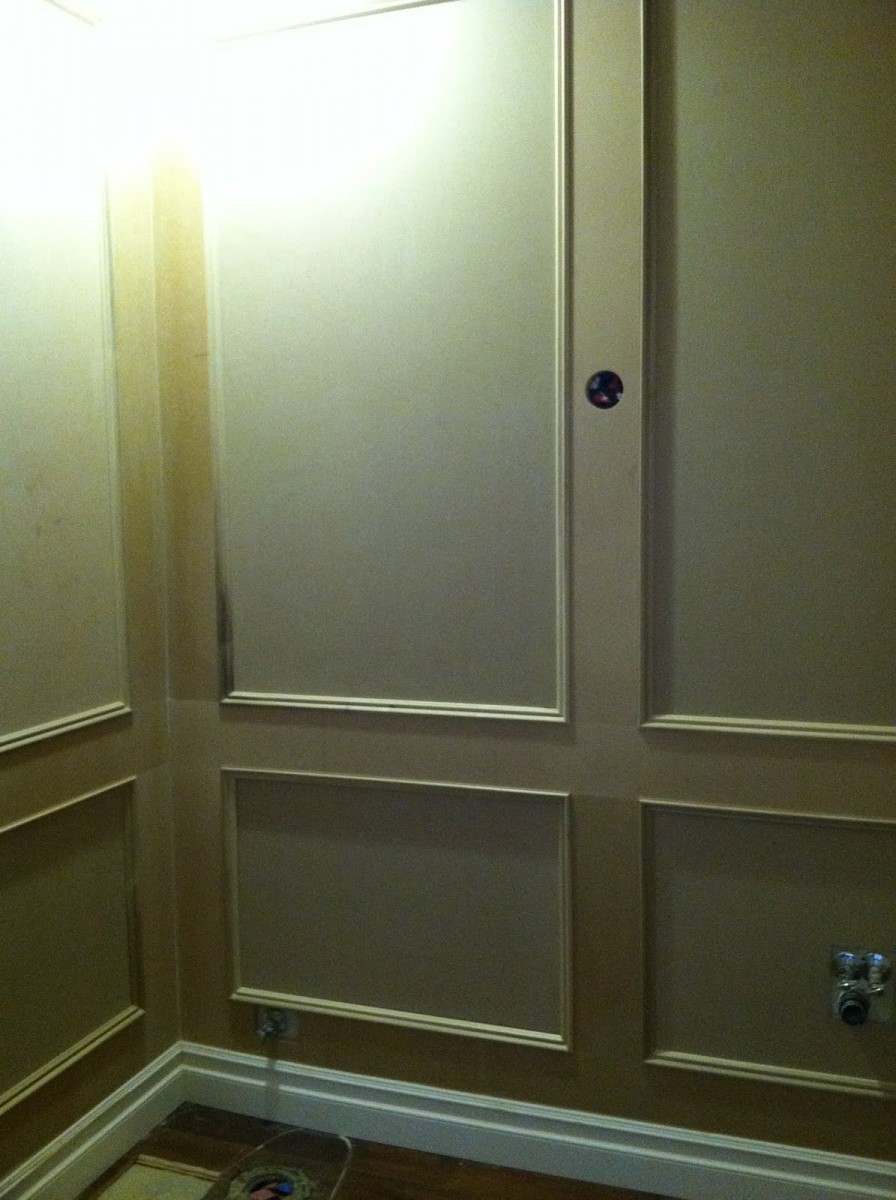 The main staircase of the house had this somewhat curly iron design. Below is the "before".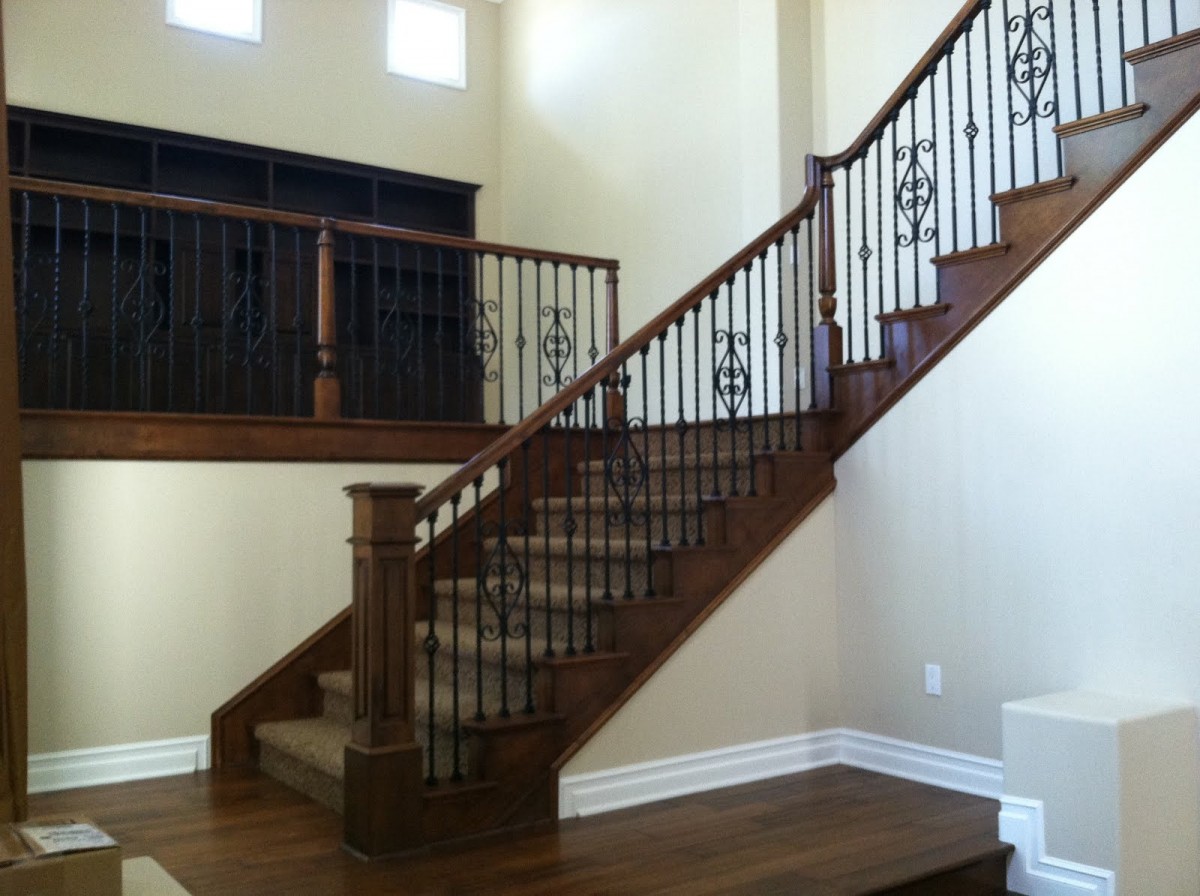 Just installed-our new wood balustrades. The handrail and treads to be stained like the floors and the posts and balustrades to be painted white.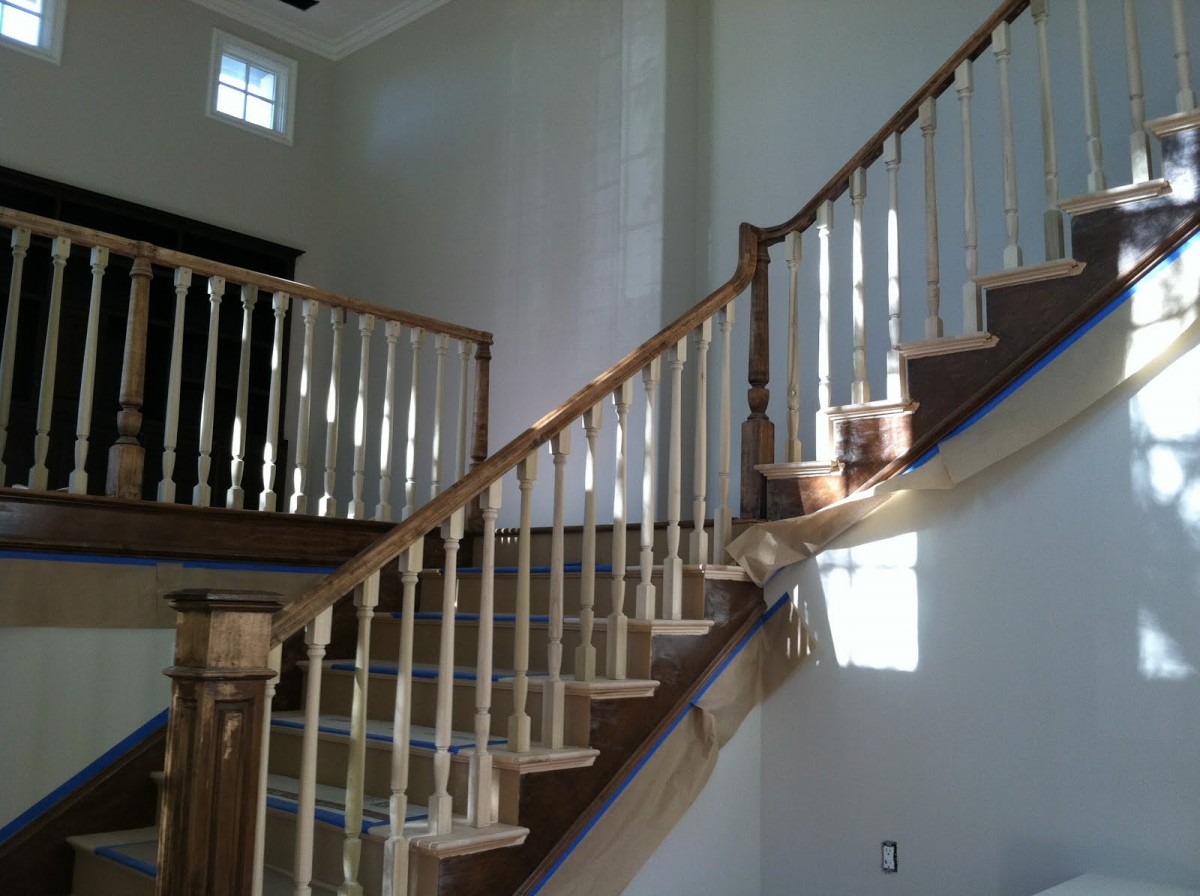 More to come, we are nearing the finish line!